Supplementary products
Ladder radiators and electric towel dryers are intended to be used mainly in bathrooms, where they usually have the function of a practical accessory. However, they can also increase the performance of the heating system, e.g. in places where floor heating is the main heating system. On the other hand, electric touch-free hand dryers are more commonly used in civic amenities – schools, canteens, hotels, administrative buildings, etc.
Buildings as active elements of the energy system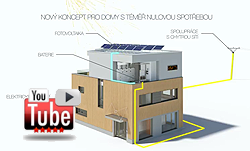 Houses with nearly zero energy consumption in the 2020 standard. Read here...