Superbrands 2022 awards ceremony
On Wednesday 21st September 2022, the Superbrands 2022 were bestowed to awarded brands. The FENIX brand has defended the title in the Business category.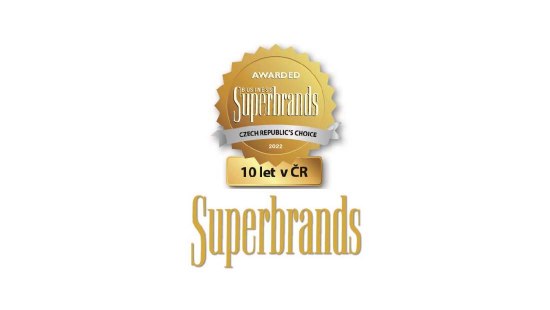 The ceremony took place at the National House in Vinohrady. The ceremony was attended by the representatives of 64 brands that were selected in the Consumer Superbrands and Business Superbrands categories by expert jury. Besides the brands other awards were bestowed, the People in Need Foundation won in the category of non-profit organizations, actress Iva Janžurová became the Personality of the Year.
Companies cannot enter the Superbrands selection of elite brands themselves, they are selected according to their prestige and awareness of the brand on the Czech market. The Superbrands Quality Seal reflects the strength, stability and persistence of awarded brands and their ability to push boundaries, innovate and continuously improve. Their business results and strength of their brand speak for them.
We greatly appreciate the award, and we are proud that the FENIX brand is included among the best of the best again.
About the Superbrands programme
Superbrands is the most respected independent global authority in the sphere of brand assessment and evaluation. The Superbrands Title is a sign of special status and recognition of brand's special position on the local market. The Superbrands Seal is awarded to brands with outstanding reputation – customers associate them with significant values and have a personal relationship with them. Since the project was established in Great Britain it has gained global recognition and nowadays the Superbrands Award is recognised as a special award that every year identifies the best of the best brands in more than 90 states on 5 continents based on unified criteria and methods.