Serial production of home battery systems in Jeseník
We are launching the production of AES home battery systems in Jeseník in February 2020.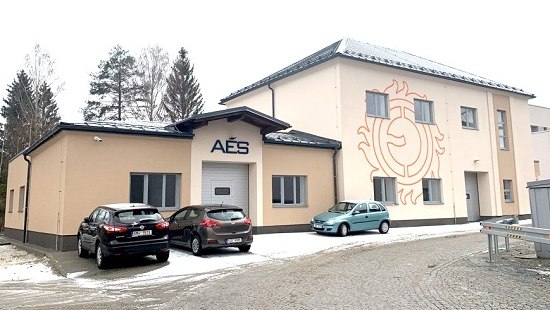 Battery storage is not a new word for us. Since 2016 we have been testing its use in houses with almost zero energy consumption (NZEB) at our Office Center in Jeseník. We have also been operating an  SAS peaking station since 2018. It is one of the largest battery storage systems in the Czech Republic.
The producer is our subsidiary company AERS, which also completed the development and certification of their AES modular home batteries last year.
It has been decided within the FENIX Group holding company that series production will commence at the FENIX Jeseník production site. In January we completed the reconstruction of another building which will be used for the production of AES home battery systems.
The first type to be introduced on the market is the AES 10. It is a battery storage system with a wattage of 10kW and a storage capacity of 11.5 kWh. It is a modular system, so it will be easy to extend the capacity of this version up to 22 kWh if required.
Apart from the battery cells themselves, which feature a BMS and a charging unit, the system also contains an MPPT module, an inverter and a synchronization module. It is thus an "all in one" version, where only the strings from PV panels are connected to the system while the other side of the system is connected to the internal network of the building.
Energy storage is provided using LifePO4 cells from a tried-and-tested producer. This year, the aim is to produce 30-50 storage systems per month.
The production of home batteries will be our third key product centre alongside the existing manufacture of ECOSUN radiant panels and ECOFLOOR heating cables and mats at the Jeseník production plant.