Prestigious AAA award from BISNODE
In 2021 the award was granted to 5 FENIX companies – FENIX s.r.o., FENIX Trading s.r.o., FENIX GROUP a.s., FENIX SLOVENSKO s.r.o. and ELMARK d.o.o..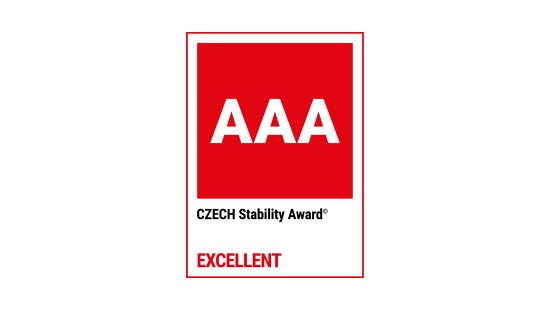 The AAA award is a prestigious independent rating for companies. Its history dates back to 1908. The certificate confirms that its holders use their inputs advantageously and effectively turn them into quality products or services. The strict rating criteria guarantee the exclusivity of companies that are able to obtain the award and thus confirm their strong position on the market. Only a small percentage of economic entities operating in the Czech Republic are capable of receiving the AAA award. Globally, only 2% of companies get the award.
Moreover, FENIX Group has received Bisnode's AAA Platinum Award. The AAA Platinum Certificate confirms that the company holding it has met the strictest criteria for the evaluation of economic entities according to Bisnode's statistical predictive model continuously for three years. This makes it a member of the exclusive group of the most trusted companies in the Czech Republic.
In Jeseník, 28.5.2021