NEW Prize for FENIX Office Centrum
On November 21st our project – nZEB as an active part of smart grid has received the main prize awarded by an Association called the Czech Energy and Ecological Project - Building - Innovation in the Technology Innovation category.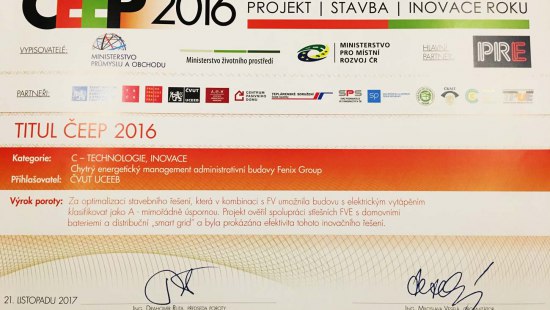 The prize was awarded  on behalf of Ministry of Industry , Ministry of environment and Ministry of development for optimizing the construction solution nZEB, which, combined with the hybrid photovoltaic system and electric heating, allowed the building to be classified into category A - extremely economical. The project verified the cooperation of the Roof PV with household batteries and smart grid and demonstrated the effectiveness of this innovative solution.