Alexa TFT WIFI timer setting on Amazon
With the ability to change the temperature for that time period, Alexa Home now offers voice control of a timer for a specific length of time.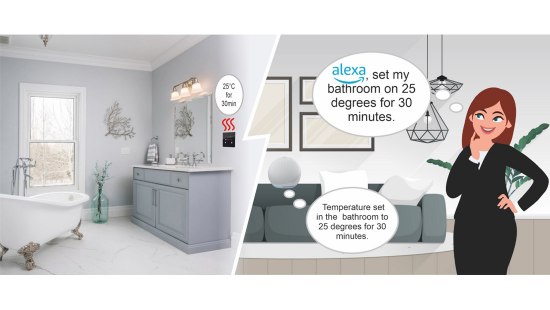 Fenix Trading consistently makes an effort to stay current and develop new services that make customers' lives easier. We therefore included the voice control feature in Amazon Alexa's booster mode. Simply say, "Alexa, set my room (for example, the living room) to 25 degrees for 30 minutes." Our TFT WIFI thermostat will enter Timer mode for the duration of the specified time and modify the temperature in accordance with the voice command. The thermostat returns to its pre-programmed setting after this Timer mode program has finished.
The following languages are available on Amazon Alexa:
English. supported dialects: UK, US, Australia, Canada, and India
Spanish. supported dialects: US, Spanish, and Mexican
French. Supported dialects: French and Canadian
German
Italian
Hindi
Japanese
Portuguese: only the Brazilian dialect
We believe that these new functions will bring the possibility of wider use of TFT Wi-Fi thermostats.